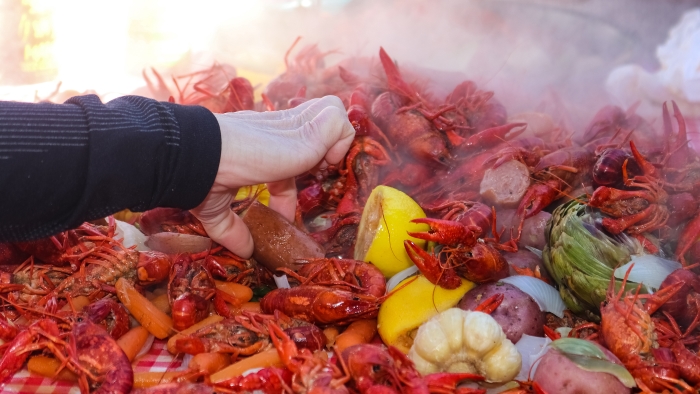 GIVE THE CRAWFISH ITS LOUDEST HURRAH!
►

Cooking Performance

Stainless steel jet burners deliver high output for very large batches of crawfish boiling.

►

Reliable Spark

Electronic ignition system ensures a simple and reliable start for quick boiling.

►

Neat Organization

The folding mounting bracket is designed for well-organizing the LP cylinder and regulator hose.

►

Easy to Stir

The stainless steel crawfish stirring paddle is ideally used for mixing and stirring the crawfish.

NOTE: For boiling only.